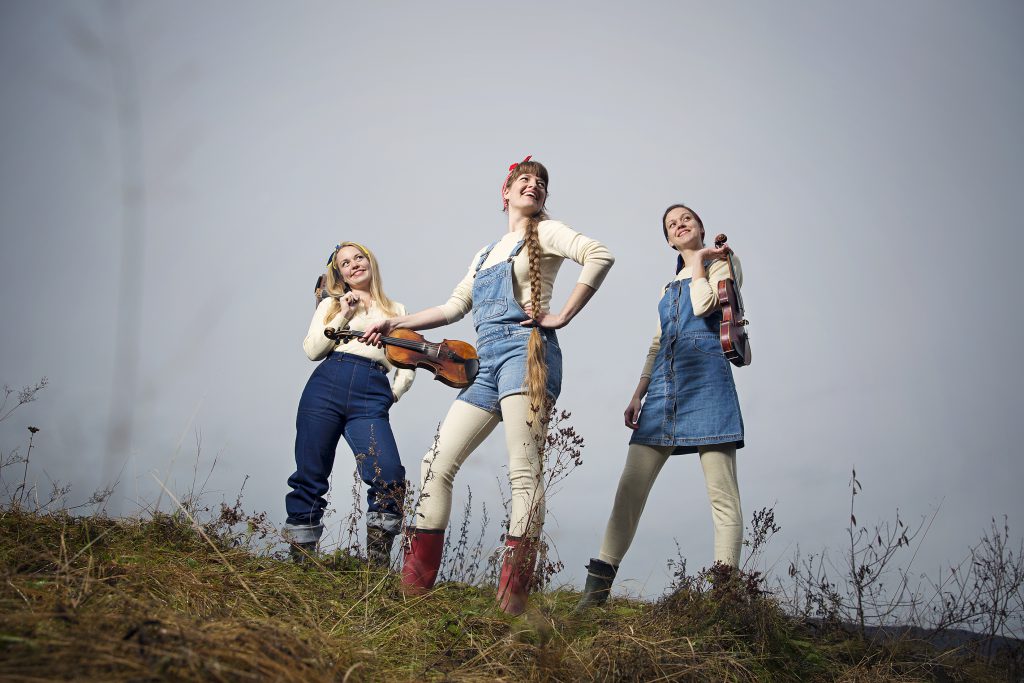 Scandinavian folk, raw and sublime.
"To say that Fru Skagerrak is greater than the sum of it's parts would diminish the cultivated talents of each of these individuals. And yet, what I love about listening to them is how their unique strengths are grafted together to create something that could not exist without the others."
– Laura Cortese, fiddler and singer
"Fru Skagerrak is a new pan-Scandinavian folk music trio, excellent young musicians and composers with their hearts in the right place and full speed ahead. Listening to Fru Skagerrak simply makes you happy!"
– Morten Alfred Høirup, Guitarist and Radio Host
"Fru Skagerrak is the perfect combination of some of my favorite things: Scandinavian fiddle music and interesting, beautiful, talented women I can look up to, but who I am honored to call my friends as well! The joy is evident in the companionship and in the music of these 3 powerhouse women from 3 different Scandinavian countries and fiddle traditions. Their combined sound is one of effortless beauty, grooving dance energy, and elegant arrangements. Not to be missed!"
– Natalie Haas, Cellist
"Smokin' fiddle playing" – Flensborg Avis, (Germany)
"Invigorating beyond measure, this is the kind of record that immediately establishes itself in your mind. And when it ends, you are happy to play it once again. That – ladies and gentlemen – is a rare thing." – Gaffa (Denmark) ★★★★
They effortlessly blend their traditions for our greatest listening pleasure, in sweet melodies and energetic tunes. – Le Canard, Belgium
You can't pull away from the flowing arrangement of the "Polonaise från Sexdrega". These three talented musicians show that it's possible to give life to the traditional music without wanting to be modern at any cost. – Le Canard, Belgien
The repertoire is beautiful in its simplicity, at times rhythmical without being frenetic, or sad with a charming, more intimate sweetness. With its airy sound, the album immerses us in a Nordic atmosphere, both ancient and at the same time hard to define in the present. A very beautiful album. – Le Devoir, Québec, Canada.